When I was a kid and long before my parents built their house in this windy little valley filled with cottonwood trees, back when my great-grandparents owned this piece of land, we'd walk out into what felt like the wild, down to the little creek. We'd climb up the sandstone banks and collect pretty rocks and raw, bright turquoise clay to grind and use for art projects. It was a magical way to spend a lot of my childhood summers and practically every Thanksgiving (which is decidedly
a DeWitt holiday
).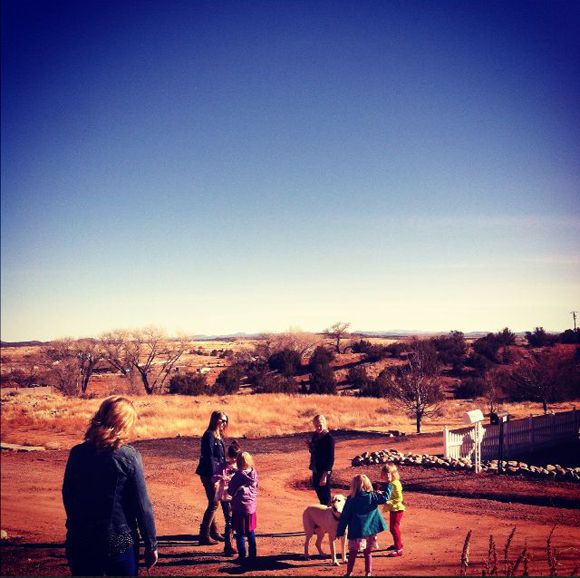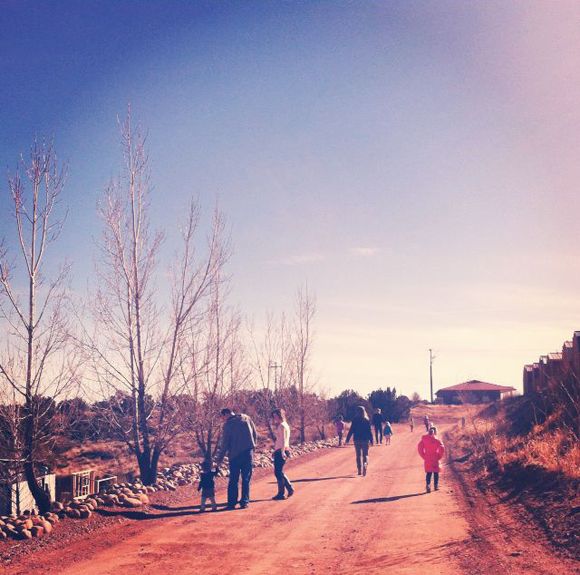 Now when we come to visit my parents, I get to relive some of that magic when I take my kids out for walks to that same creek. They love to search for rocks and shells, to pet the horses that live nearby, to skip stones on the water (though this time the creek was frozen and Heather was brave enough to venture out onto the ice!)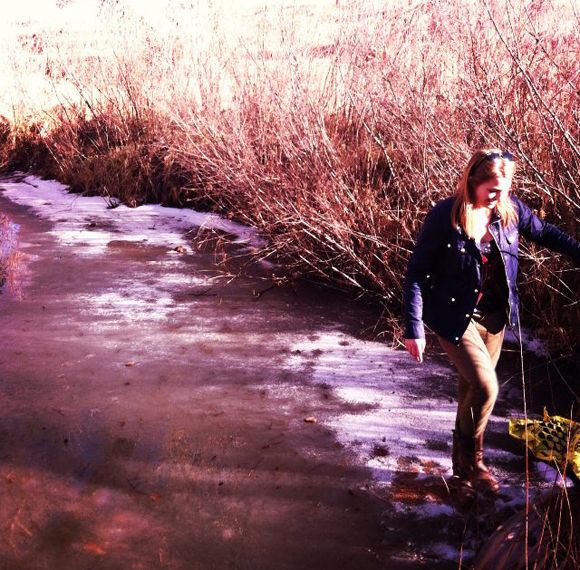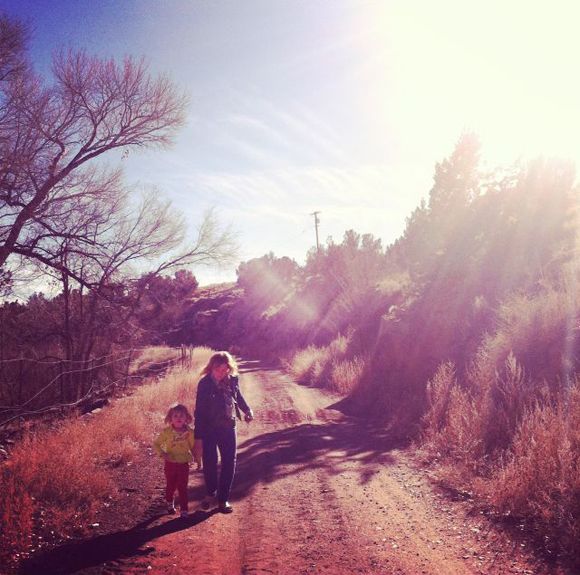 Claire said to me yesterday, "Mom, we don't do things like this in the city and that's why I love Grammy's house." And I felt a little guilty. But also grateful we could come home for this bonus visit - a bittersweet time for all of us who loved Grandpa DeWitt so much.
He was a bit of a toughie, but mostly a softie. A war hero, a perfectionist, an amazing violinist, a great hugger, a teacher and advisor. He had a twinkle in his eye that just wouldn't quit and an incredible gift for making every person he knew feel like they were his favorite (
I totally was though
). Also, he was pretty much the strongest old guy around. He could arm wrestle a twenty year-old with what seemed like ease back when he was 70. And even at 90, his strong body was determined to hold on longer than his heart wanted to. It makes me endlessly happy to think of him now reunited with my grandma, his life-long sweetie.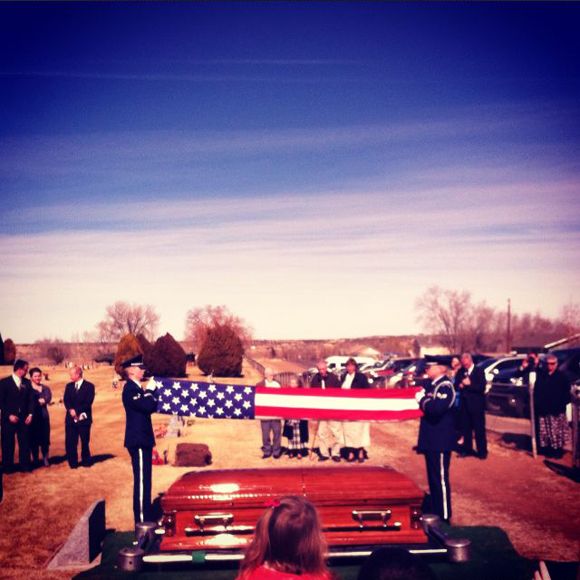 He loved this sweet little town called Snowflake, and all its windy, quirky beauty. He loved his family most though, and all of us have a hole in our hearts the size of a cottonwood tree.
Love and miss you Grandpa.