Fall is probably my favorite season here in New York. Our extended families took advantage of the great weather and the extra space in our new home, so we've had people staying with us for more than a month straight. It's been so great to share our home and city with loved ones, but the only downside was it's been a little tricky to finish the kitchen with so many people here! One thing we did take care of shortly after moving in was buying a new range. Here's the before shot:
Well, actually, it is a used range. The landlord gave us money to replace the ancient stove. Not enough to buy a new Viking (the range I'd been dreaming of for years), but I was happy to find this one in perfect used condition. It had been used in a summer house for a few years, and had been recently professionally serviced. We paid $1000 for it, but the landlord picked up most of the bill, so it was a total score. Happiness all around!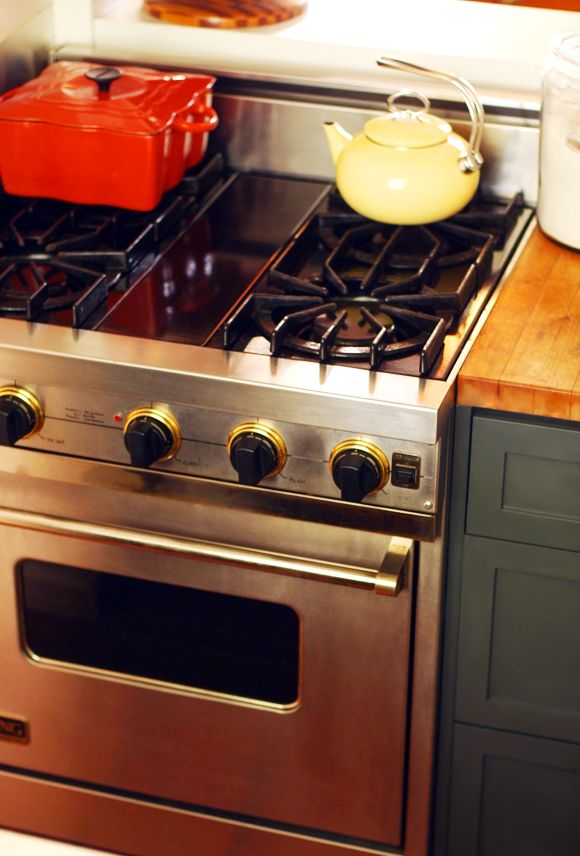 PS Tonight I'm putting the last coat of paint on the cabinets (you can see a little sneak peek above)!