I've been wanting this exact faucet for our kitchen. Similar unlacquered brass faucets run about $1000 though. That's a no-go here.
But I did find this faucet from
Kingston Brass
on eBay for only $60. It's pretty right? I like the knobs and the bridge a lot. I know it will be shinier than I want it to be (and cheaper looking), but I want to do concrete counters, which are really matte so I think the contrast might be just fine, at least for now.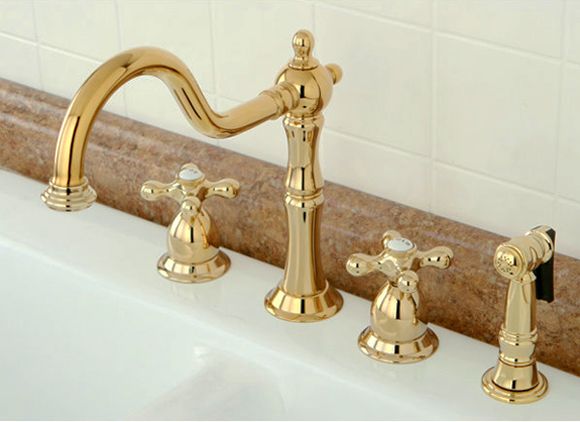 A reader asked if I was going to mix all my finishes in the kitchen. YES! There's going to be a little of everything in this kitchen - brass mixed with stainless, and some black thrown in there too. Fingers crossed it doesn't look cheesy all together. :)
Did you mix the finishes in your house? The faucet in my
inspiration kitchen
is polished nickel and I think it looks great with the brass pulls.