Right before we left to go out of town, I stopped into one of my favorite stores,
Canvas
, to pick up some glassware for a shoot. While I was there I fell in love with this
petite wingback chair
.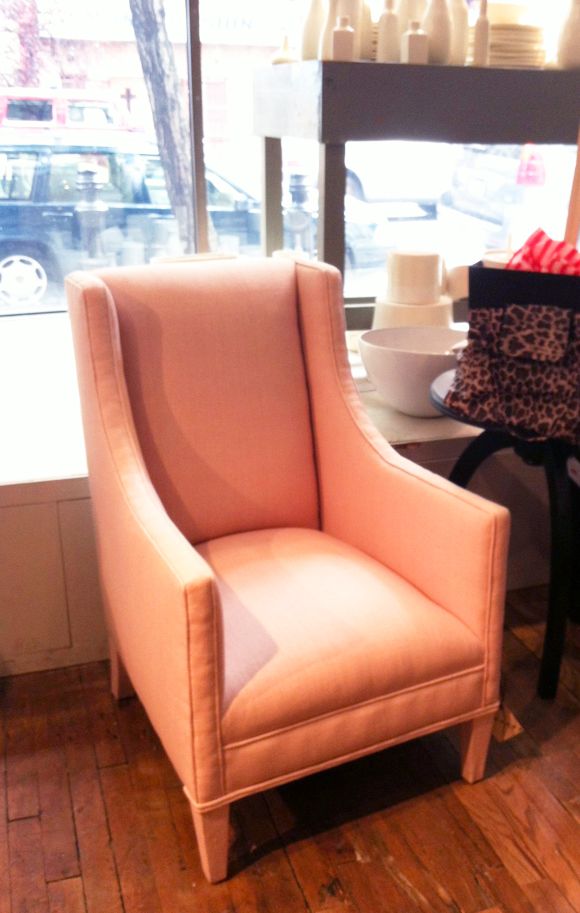 We need a pair of very narrow armchairs in the brownstone. I'm
planning to use these bergeres
right now, but there's a chance they'll be just a hair too wide and not nearly deep enough for the long living room (we'll just have to see once we get in there next week). But these narrow and deep armchairs from Canvas just might be perfect for the space. (and how pretty would bright red pillows be on the blush pink linen?!)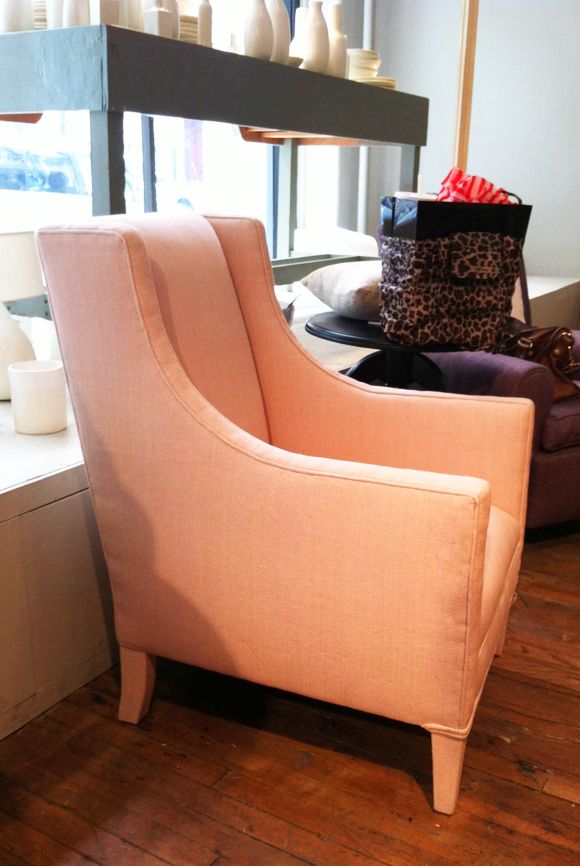 The price on these is not that great, but maybe I could find something vintage with similar proportions? I think I'm mostly just crazy for the upholstered legs! What a great look (and something I could totally DIY).