I love oversized art, but it's a challenge to find an affordable way to hang/frame the art. I really wanted to do a large photo of the ocean or the sky over
Joanna's
bed, sort of like this one: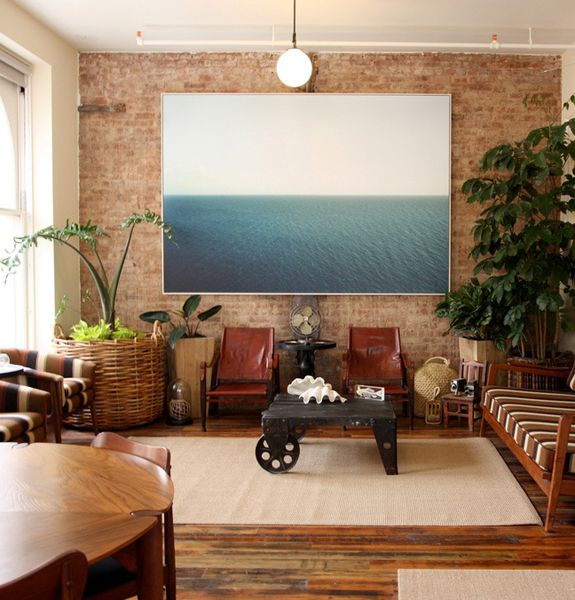 We felt SO lucky when
Max Wanger
snapped this beautiful photo for us while he was on vacation at Martha's Vineyard. I love the pretty colors and it has a really chill, soothing vibe about it.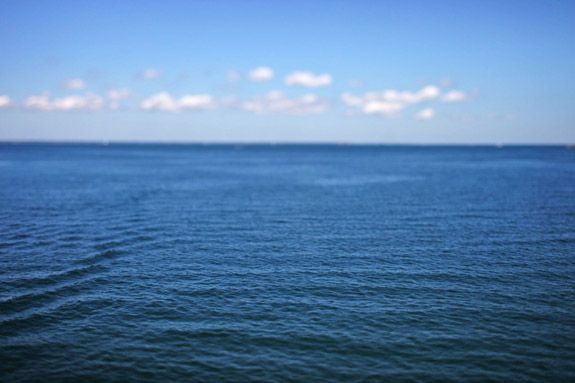 Max was kind enough to print the photo for us, but if you are looking for an online print shop, I've used
Wizard Prints
and
U Printing
before with great luck.
We considered getting the photo professionally framed but in the end we opted to save the $400 and go for a really inexpensive option.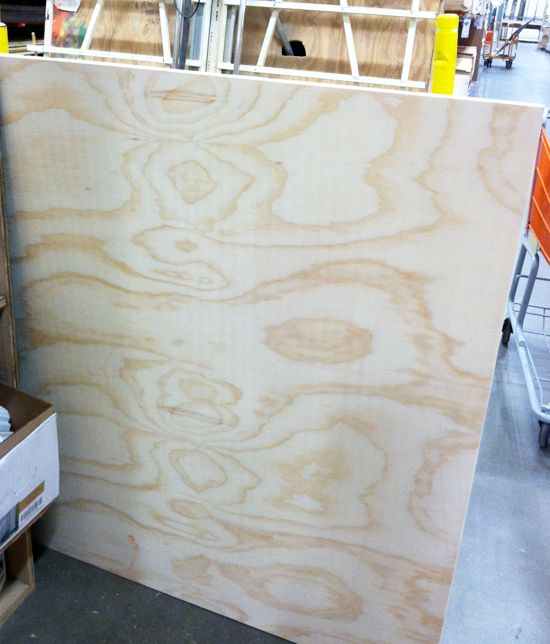 I got a smooth sheet of plywood cut down to size at Home Depot. I especially loved the striped edges.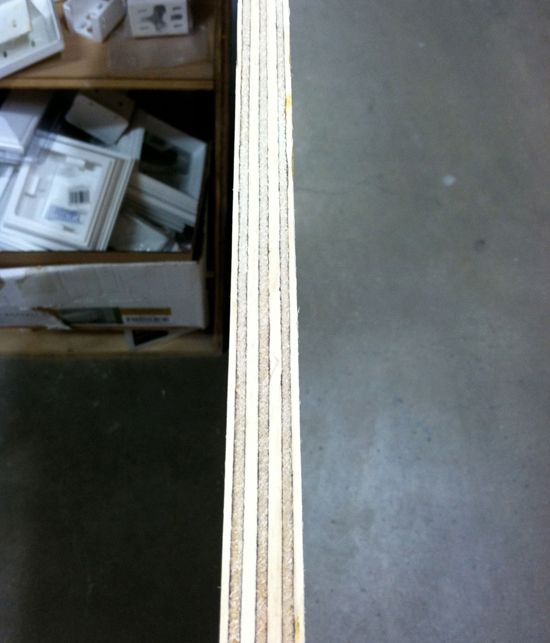 I used a poly/stain combo to finish just the edges and then a screwed two D-rings to the back of the board.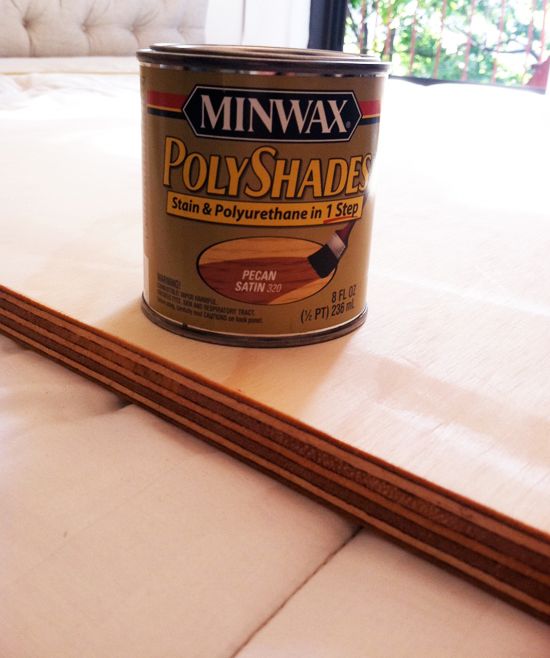 Then I used acid-free scrapbook tape to mount the photo right to the plywood. We used removable tape (it comes in permanent too), so Joanna still has the option to have the photo professionally framed down the road.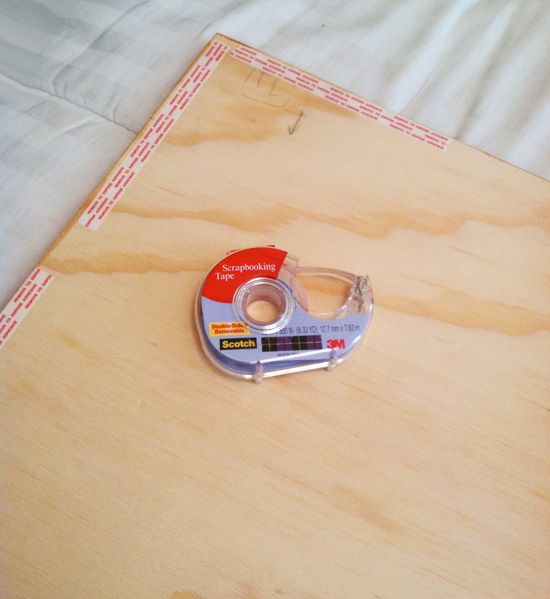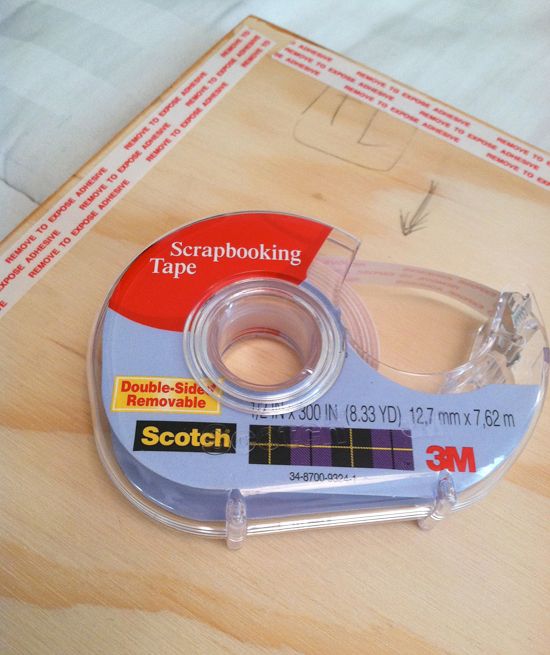 We spent about $20 for this project. It worked really well for this space since we didn't really need protection for the photo. It would work similarly well for hanging above a big piece of furniture like a console or credenza. You just want something in front of the art to prevent bumping into it.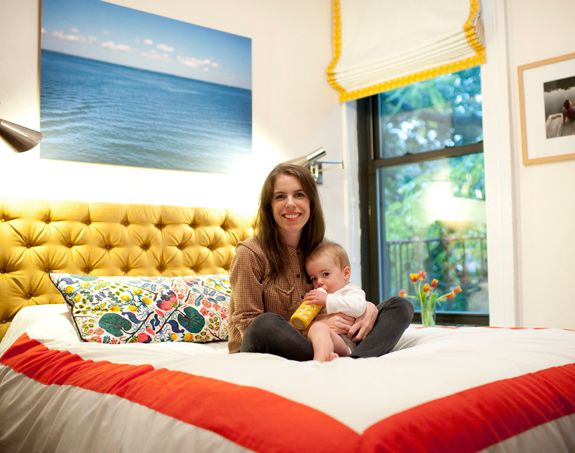 Do you have any tricks for framing large art on the cheap?