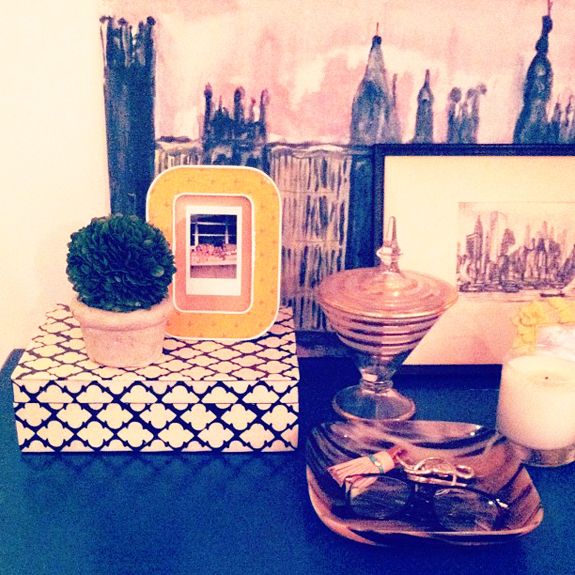 I am a HUGE fan of preserved plants. They don't look waxy like fake plants do because they are actually real. I read online that you can preserve your own plants, but it sounds like a messy project with glycerine involved.
Restoration Hardware actually carries my favorite (and most reasonably priced)
preserved boxwood globes
. They come in all different sizes and all in these simple and classic concrete-looking planters.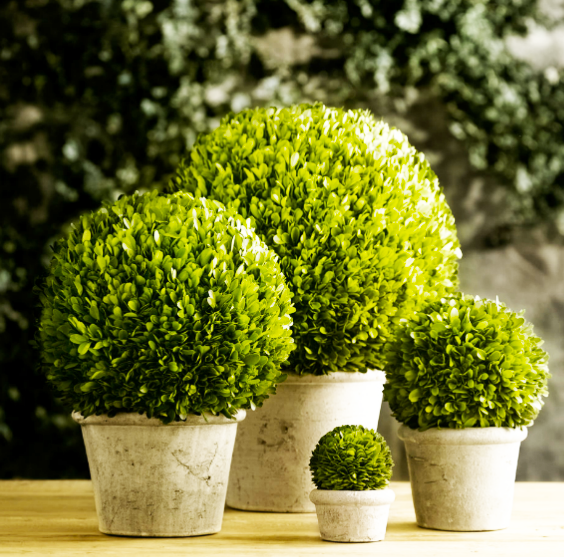 I have the smallest globe (5" tall- in the first photo) sitting on our entry console. I usually have fresh flowers here too and they look so pretty sitting next to each other. Like most New Yorkers, we don't get a lot of light at the back of our apartment, so my boxwood gives me a little punch of everlasting green life.
I use them in a lot of my client projects too. They are just so easy to care for! No watering is needed at all. And if they start looking a little dusty you can just mist them with a water bottle.