We were faced with a bit of a challenge with flooring in Alex and
Joanna's
bedroom.
Their room
has a bump out and a radiator and other trickiness that made choosing a rug a little hard. We wanted the room to be bright and folksy, so when I ran across
this eBay seller
, we bought two medium sized Turkish kilims for less than $200 each (including shipping!).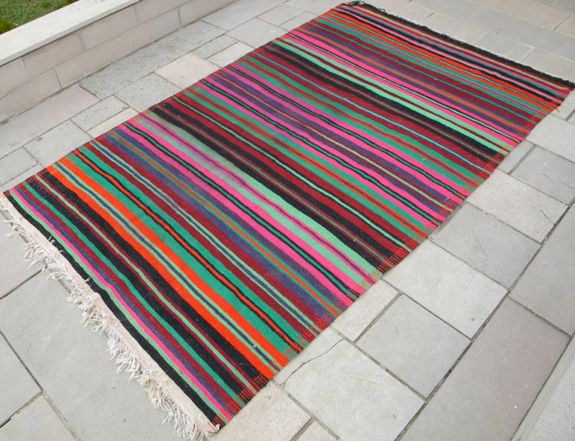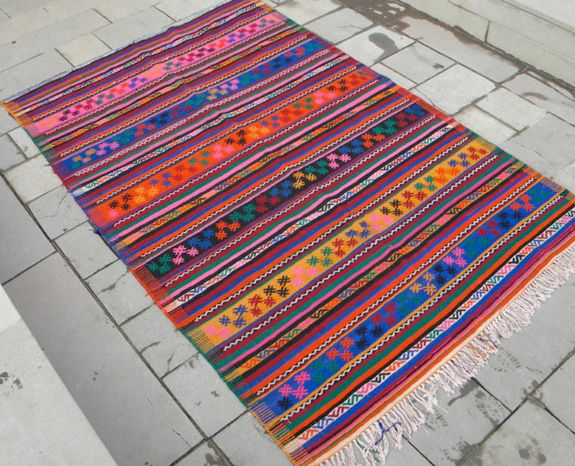 The rugs are old and came a little dirty and very mildly smoky smelling (like if the doors and windows were closed for more than an hour, you'd start to smell a little something). It was faint, but it was there, and Joanna and I both felt like it was necessary to get the rugs professionally cleaned and sanitized. I've used
Big Apple Carpet
a bunch of times and could not be more pleased with their work and customer service. Cleaning the rugs was not expensive and they came back brighter than ever and completely smell and dirt-free. Totally worth the extra step and cost.
In Joanna's room we layered and even angled the rugs (normally a HUGE no-no for me), which helped cover a lot of floor space in the bump out near the closet area. Since we were going for that bohemian, folksy look, the layering/angling works. It also helps that the patterns of the two rugs are sort of similar - it looks like a design decision instead of a making-it-work thing. You know?
Have you ever pulled off the layered rug look in your home? If you're looking for some well-priced options, I would check out
this Turkish rug seller
. He has lots of smaller pieces that would look great in a kitchen. I just bought another one last week for a teeny tiny bedroom redo I'm working on and can't wait to share later.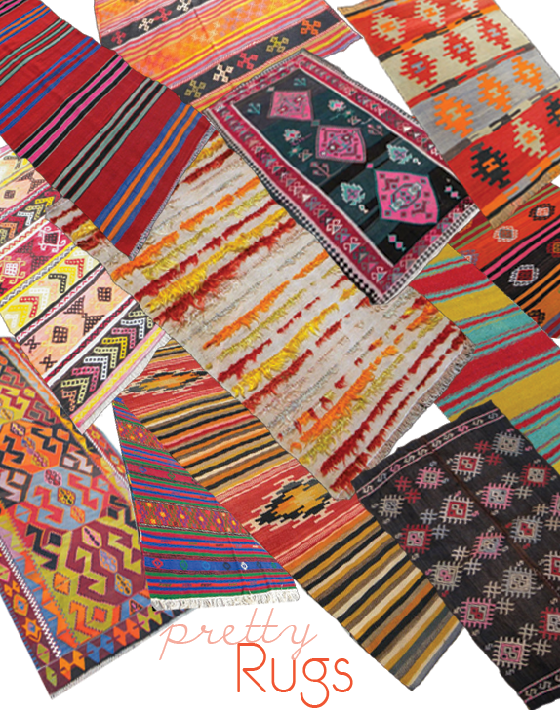 PS I just got word that my Chesterfield is getting delivered tomorrow night! I told a friend I'd tweet a photo of the sofa when it arrives,
so follow me on twitter
if you want a little sneak peek.