Every decorator has a favorite thing to see installed. I think mine is a toss up between new pillows (they really can transform a room!) and new window treatments. I was so happy with the way
Joanna's
roman shades just transformed her bedroom!
The white linen fabric with the cheery yellow trim has such a brightening effect on the room! The shades are also super functional. You know I am a big fan of making
shades out of mini blinds
and also
glueing fabric on top of matchstick blinds
. Both are great methods, but for this project I knew we needed something a little more permanent and hard-wearing, so I had my seamstress make the blinds. We had them blackout lined, which, beyond looking great and giving the linen a nice weight/drape, it's so nice for blocking out the city lights at night or the morning sun which always comes too early for us parents!
Custom shades are not inexpensive (that's why the DIY method can be great to keep around for some projects), but if you are using the shades every single day, I think the extra cost is justified. Joanna lives in a prewar apartment and her windows are extra, extra long so the cost was a little more than standard windows.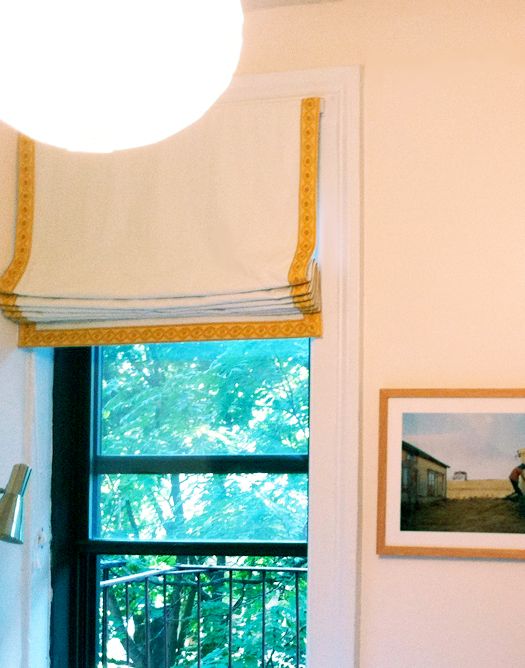 I had these exact shades priced out at the Shade Store for comparison to my work room, and they quoted me $650
per shade
. Yikes! My seamstress did BOTH shades for several hundred less than that. So again, ask around. If you look on craigslist for a great seamstress, you can get custom work for a lot less than you might expect.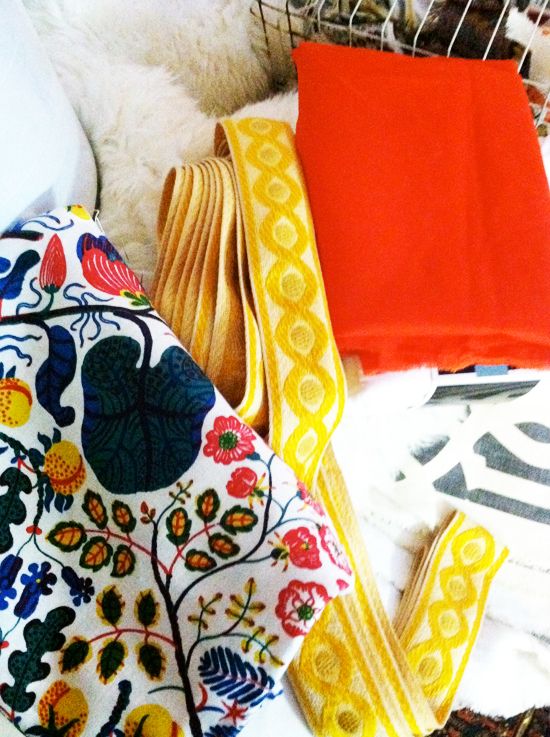 PS The mustard yellow vintage trim completely makes these shades for me. We bought the trim at JEM in Tribeca for just a few dollars a yard. They still have some left if you'd like to stop by and snag some for yourself!