When
Joanna
and I were discussing bedding, we decided something mostly white was going to be the best choice for this room. I almost always prefer white bedding - it's just so fresh and clean-looking. I'm crazy over the punchy simplicity of
Olatz bedding
, but I'm pretty sure my first car cost less than a set of Olatz sheets and a duvet! Jenna Lyons had a lovely coral red Olatz duvet that was our inspiration for making our own.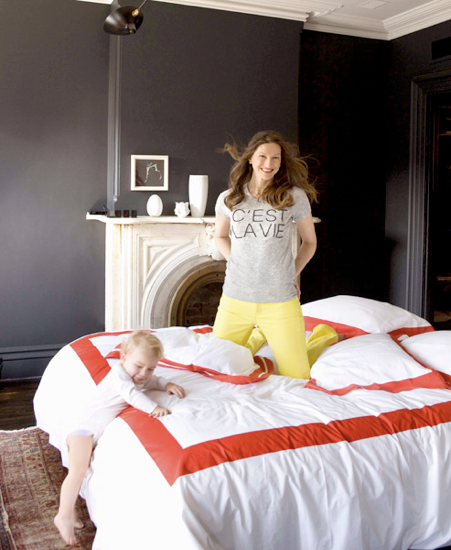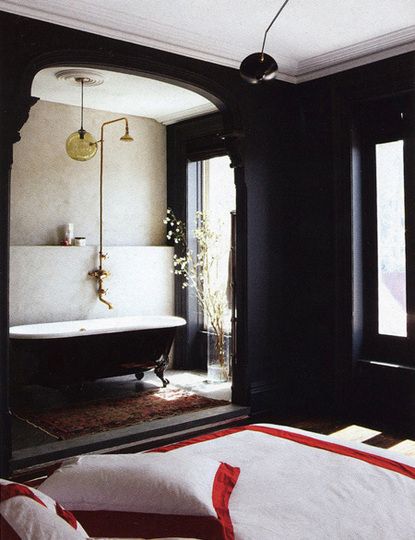 I bought a very discounted white
Frette
duvet at an outlet and a yard of brushed cotton in a lovely tomato red color and asked my fabric work room to piece together to duvet with a 5" border similar to the inspiration photos. I asked them to wash the red fabric before sewing to prevent any color bleeding when washing.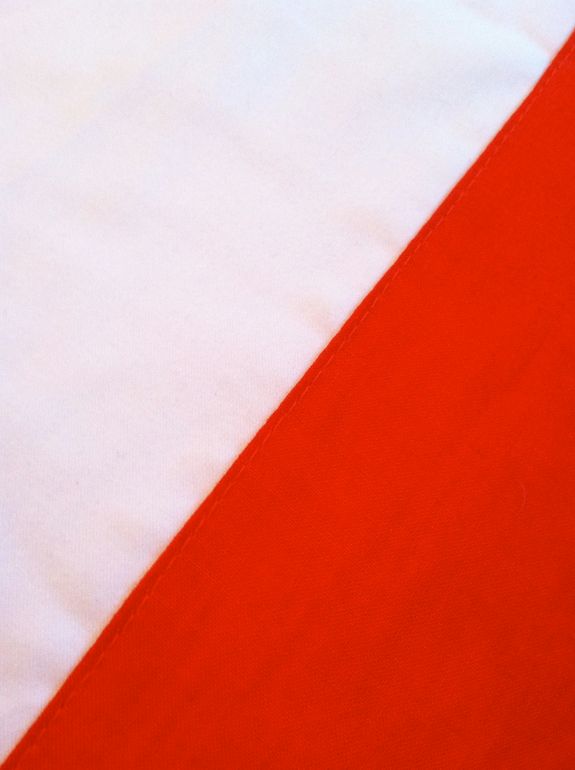 It is super easy to find a professional seamstress on craigslist that will do work just like this for not a lot of money (be sure to ask for photos of their work!). I could have pieced and sewed the border myself I think, but I ran out of time and I am pretty sure the labor here was less than $100, so it was a good thing to hire out.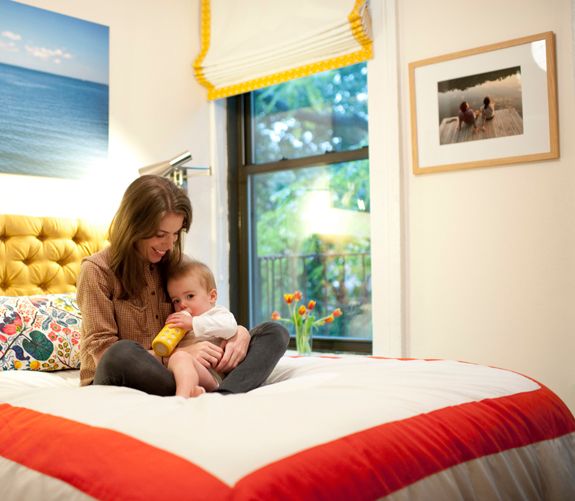 For less than $150 Joanna got a custom duvet cover that provides a gorgeous, graphic punch and boasts a lovely thread count! I think that's a great purchase.