When I asked my girls what color they wanted in their bedroom Claire's answer was "pink" and Gracie's was "purple," so naturally like any good mother would do, I'm painting their walls blue.
The room gets hardly any natural light so I'm feeling like we need a really cool color (cool as in opposite of warm) on the walls. Plus blue looks great with pinks and purples, so we'll be sure to incorporate their favorite colors too.
There's just something about the color blue in a feminine room. I really like it: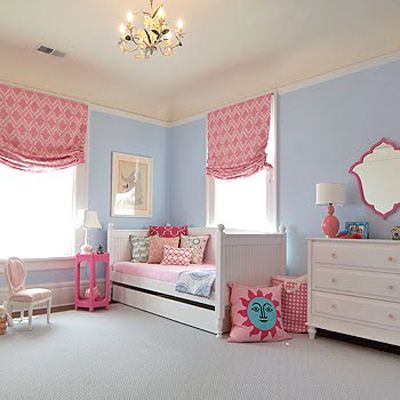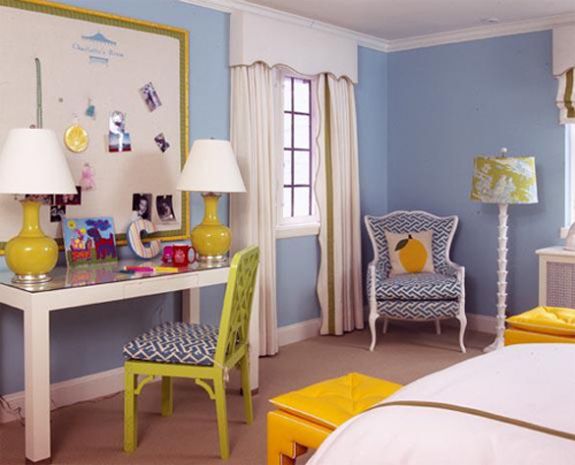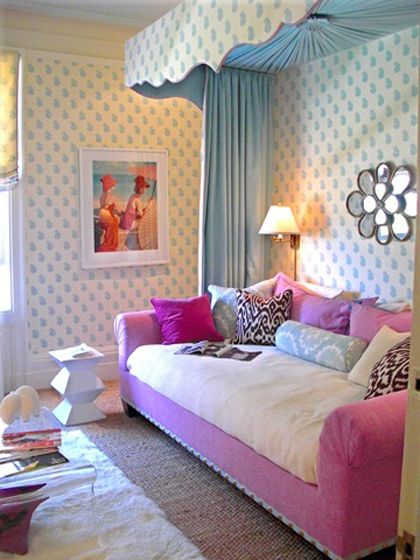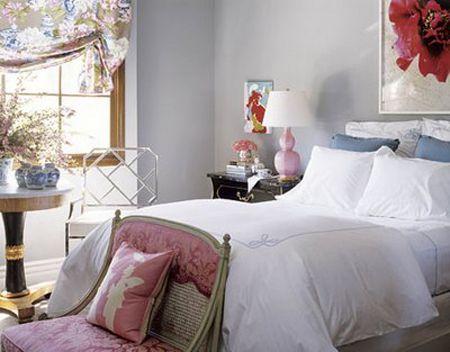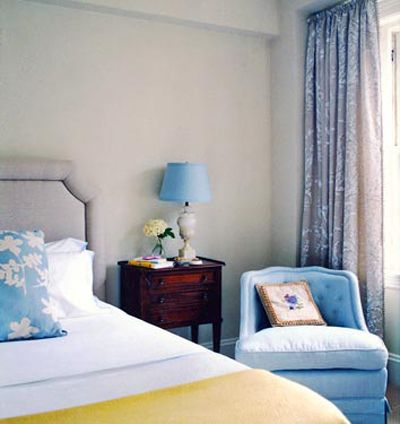 I left all my paint decks at a client's house, so I just picked up some paint samples when I was at Home Depot a couple days ago. I want a really clear blue - not a lot of brown or gray undertones.
Once the paint goes up, I'm thinking about getting artsy/crafty and doing a little mural. Something simple and only in white. I'm not going for a Chinoiserie look, but the idea is the same. White design on a colorful wall.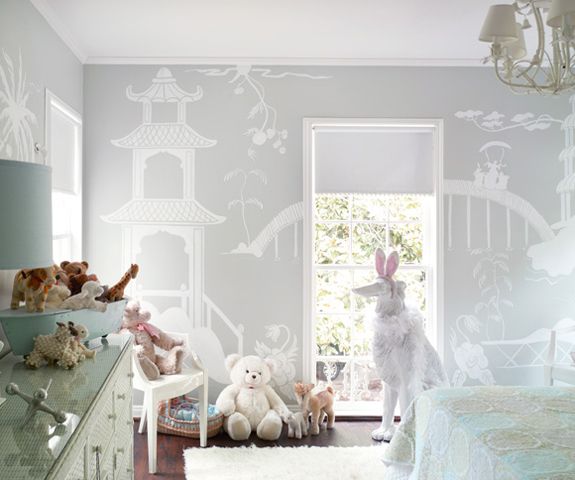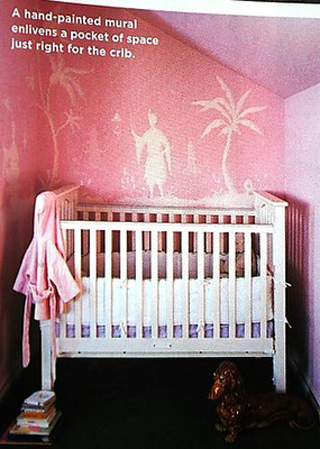 Mrs Blandings did an AMAZING job in her dining room.
Did you see?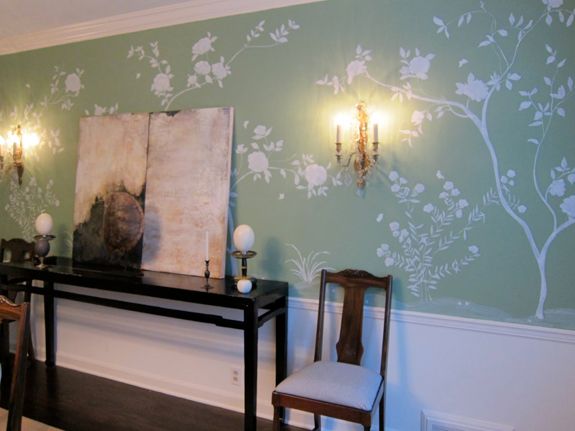 I'm thinking something charming and scenic. Flowers, trees, stars, maybe an NYC skyline.
When I asked Grace what she wanted her room to look like she said, "Just...hmmm...(sigh)...magical." :) love that girl.
PS Speaking of magical girls rooms:
I answered a Dear Jenny question
on Babble today. Ideas on how to recreate this darling hot pink starred canopy bed: