Things are getting d.o.n.e. around here, friends. The navy chairs are gone, I ended up getting that pretty yellow settee off craigslist (it's GORGEOUS - I'll post about it later) and the gray sofa is getting donated to Housing Works today or Monday. Painting and moving projects will most likely happen this weekend. Awesome all around!
With the new seating arrangement there will be room for one biggish chair in the space. For about 2.5 seconds today I contemplated a hanging chair. I mean, look how cool and unexpected these are. I especially like them mixed with more traditional furnishings.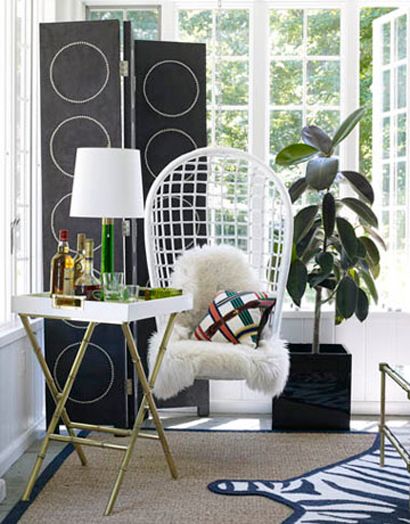 Jonathan Adler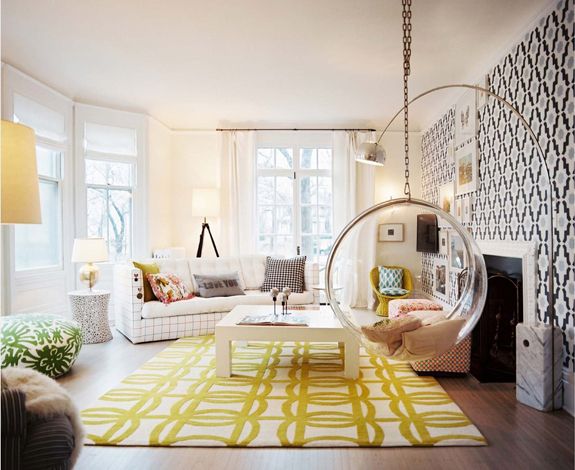 Lonny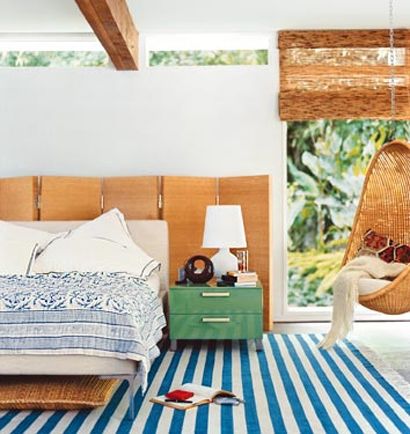 Domino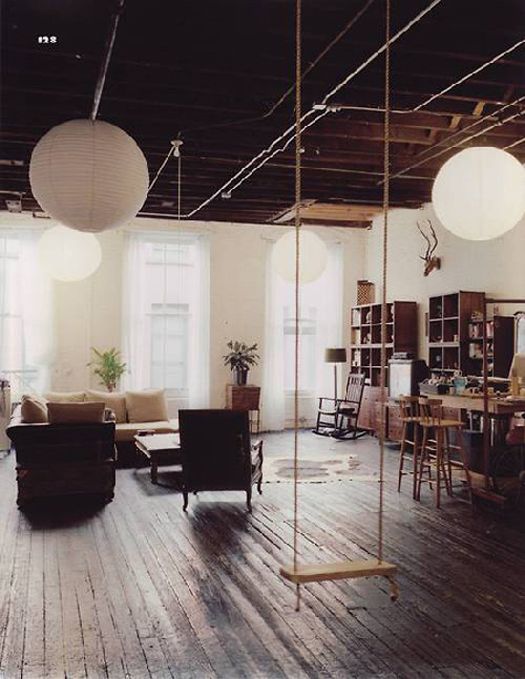 (j/k. I couldn't pull this off in my space but I think this looks really cool in here)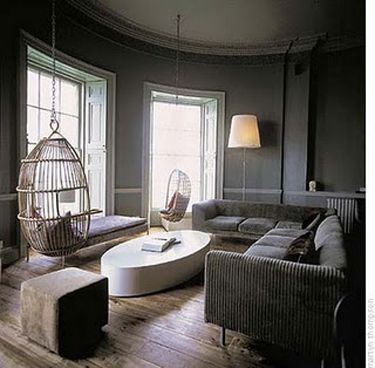 Ilse Crawford
Jonathan Adler
Patricia Halpin
It's obviously not a perfect option for most homes, but I think it could be great in our loft. I also really like them in bedrooms. And of course a porch or a sun room would be an amazing place for these fun chairs.
Have any of you owned one of these hanging chairs? Here's what I'd like to know:
1) Do you have children?
2) Did said children break any bones as a direct result of the chair?
3) Did the ceiling hooks fall out? We have concrete rafters, so I think we could get a hook in there pretty securely, but still.
I'm keeping my options open, but in the meantime, I found a handful of these hanging chairs that would all be good options
HERE
. I think I'm partial to the rattan varieties.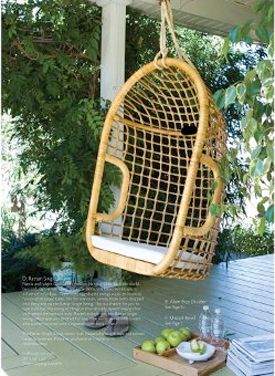 HAPPY WEEKEND!!! xoxo