I was sort of surprised that
so many of you
think that framing butterflies is a morbid practice. While I think it's a great idea to only purchase vintage pieces or to buy from humane harvesters (there are lots of these sellers on eBay and etsy), framed butterflies don't bother me at all and I love getting a chance to examine these beautiful creatures up close. The patterns and colors are completely amazing. Mother nature at her finest!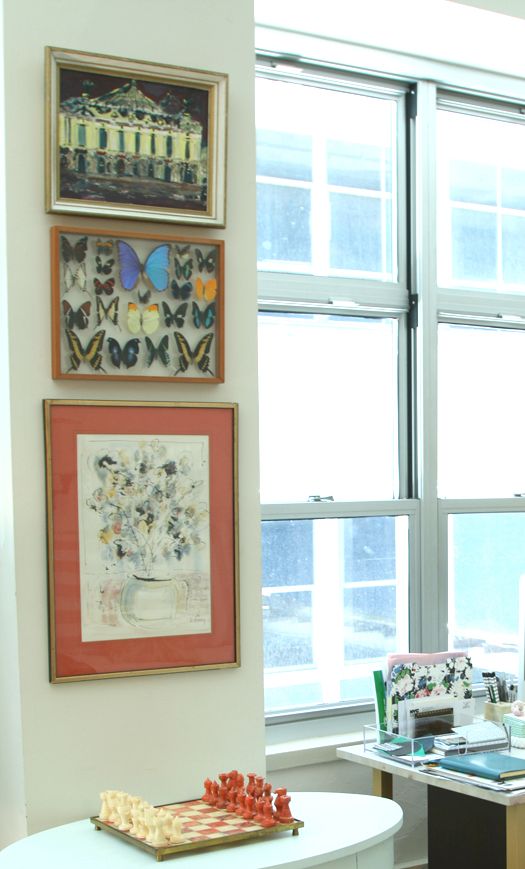 But if you're still creeped out by the real butterflies, check out what one of my readers, Krista,
shared
on her blog
Kiki's List
.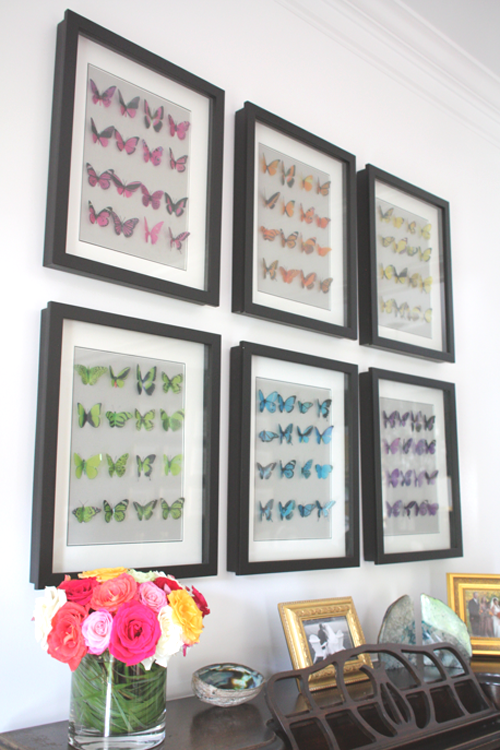 Krista purchased a few sets of these
pretty plastic butterflies
(meant for wedding cakes a la Martha!) on etsy and framed the sets arranged by color in shadow boxes from Michaels. Doesn't this look great? Check out
her entire post here
.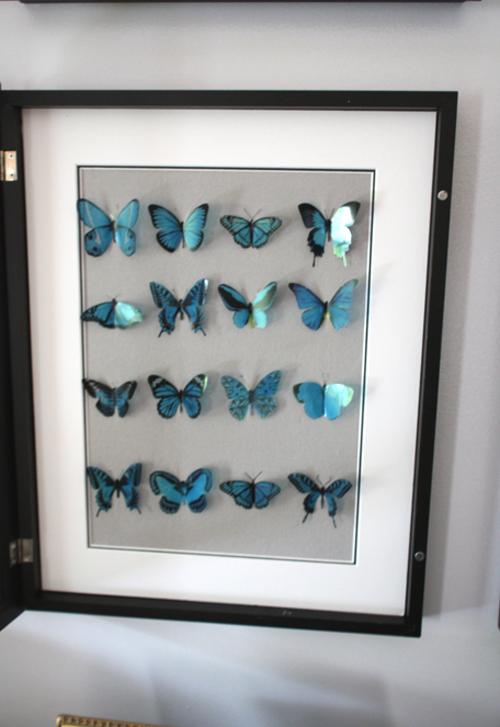 Thanks for sharing your beautiful project, Krista!!
If you have a project to share on LGN email me: jenny (at) jennykomenda (dot) com. Thanks!