I stopped in to
Todd Romano's
lovely store the other day to look at some Bob Collins fabric for a client. While I was there (after getting distracted by the table covered in juicy Christopher Spitzmiller lamps) I noticed this beautiful bamboo mirror in a blue faux finish and couldn't stop thinking about it all day. I started thinking about trying a faux finish on one of my mirrors.
I've had my heart set on trying a tortoise shell finish. And then I saw this amazing table in this month's House Beautiful and I love the idea even more. Miles Redd had it painted to look like green tortoise shell.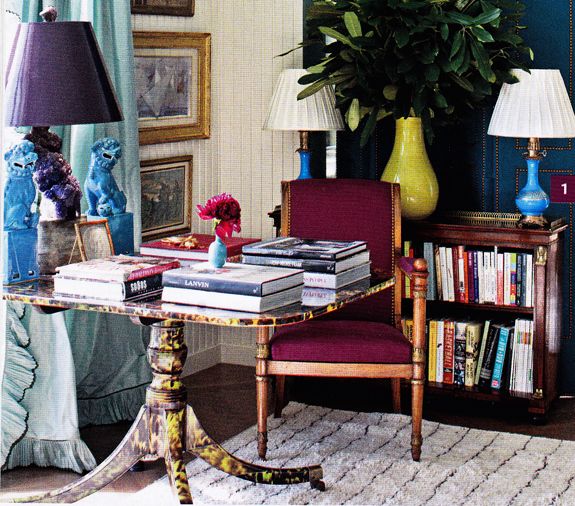 I did some googling and came up with
this image
for inspiration.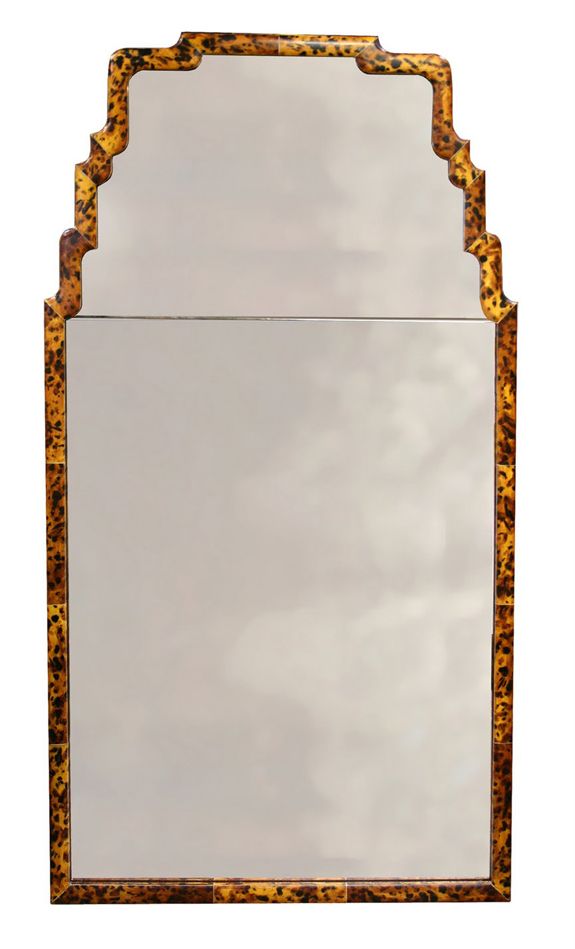 The next step is getting the technique down. Does anyone have any experience with tortoise shell faux finish? Or maybe a good book to recommend?
(PS
This Ballard mirror
(which is 20% off right now!) would be a good choice for a project like this. You'll want to go as simple as possible with the face of the moulding for a more realistic look.)