I think this print by
Alanna Cavanagh
is really cool. I mean, who doesn't love a good Penguin classic? And in this world of Kindles and audio books, I sort of like a reminder of how good it feels to hold a real book in your hands.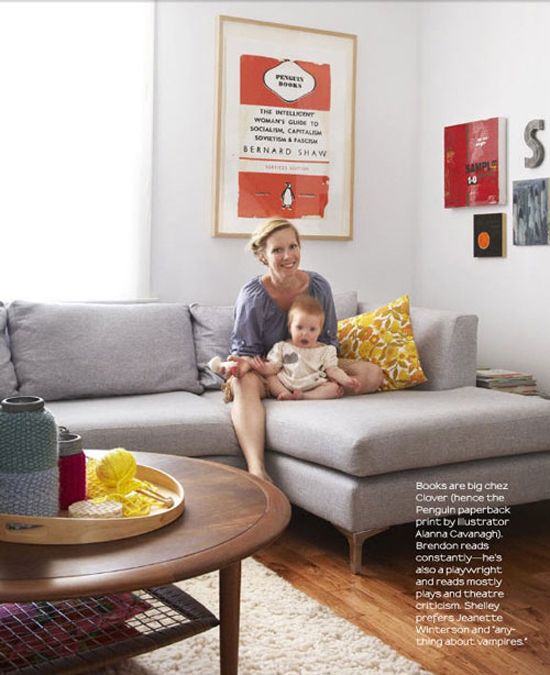 I'm thinking about using
this technique
to blow up the cover of an old copy of
Raise High the Roofbeams, Carpenters
, which is one of our family's very favorite books. The cover is a great shade of goldenrod yellow (reminds me a bit of a yellow
Albers square study print
), and I love the quirky font Salinger always used.