I recently worked with my sister to redecorate her office/guest room on a budget. We did lots of shopping at thrift stores, IKEA and craft stores. We got all the fabrics for the room at Joanns!
Check out some of the amazing trims available at Joanns right now! I was seriously impressed - a major improvement from the last time I shopped their trims section.
Evelyn likes the zebra trim as much as I do!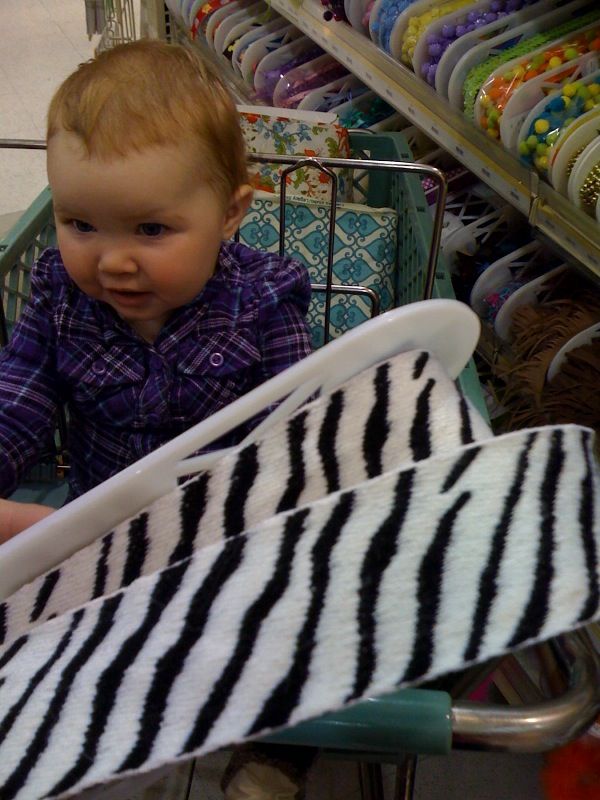 Pink box pleats would be so cute on a glider slipcover for a little girls nursery.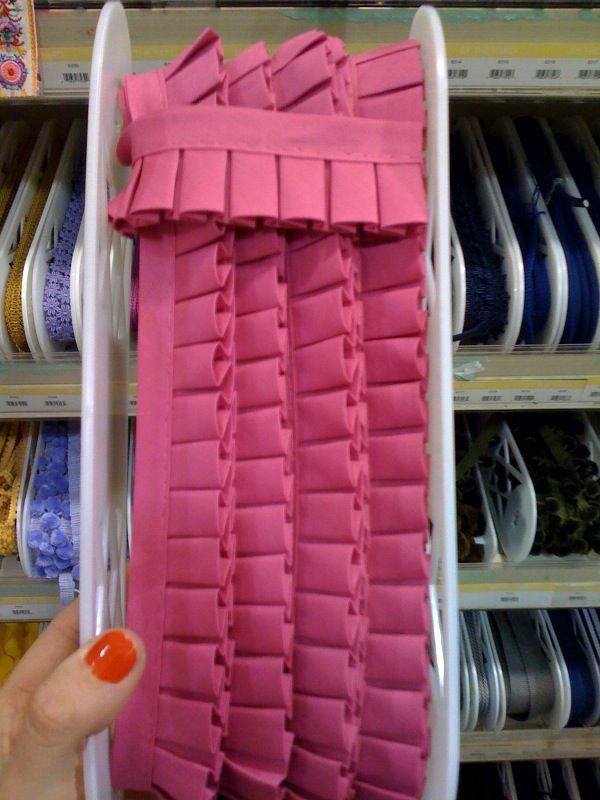 Faux croc - maybe a little mini rug binding project?
Black and white stripes make almost anything a little better in my book
Gold!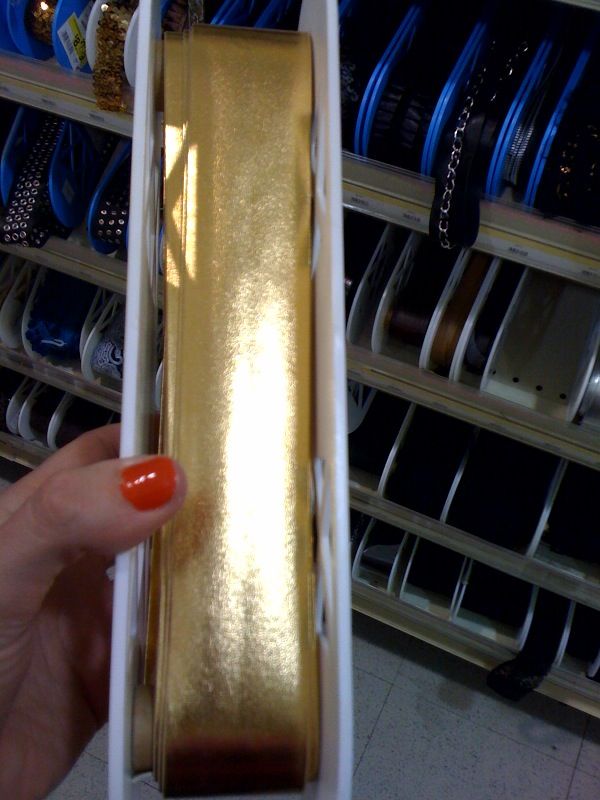 Classic Greek key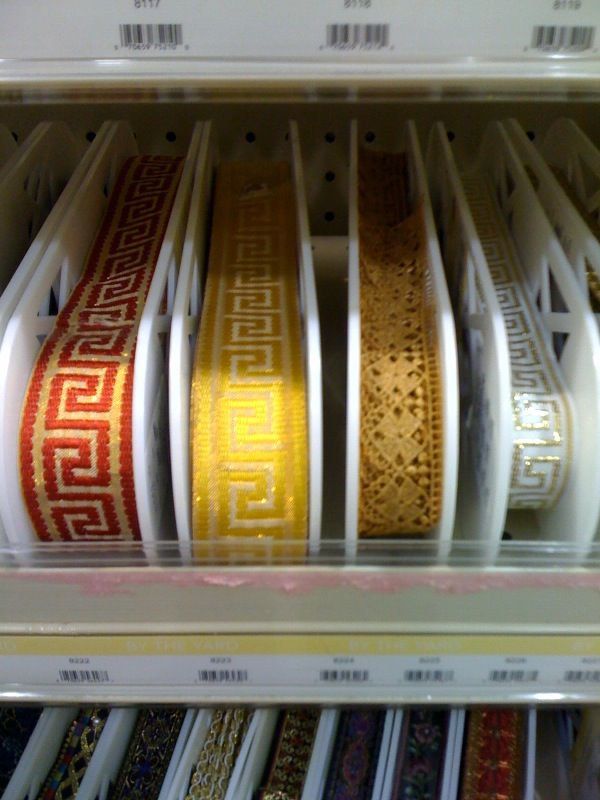 I bought the entire spool of this leopard trim. It was on mega clearance.
Two different python patterns: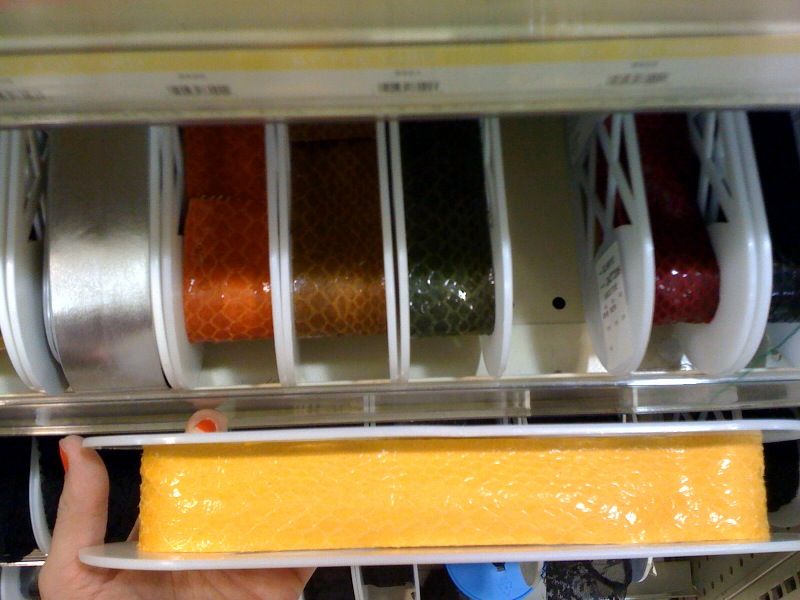 I ended up buying several yards of this rainbow ribbon. It's sort of like an abstract painting of polkadots and I love it! (sorry that the photo is out of focus)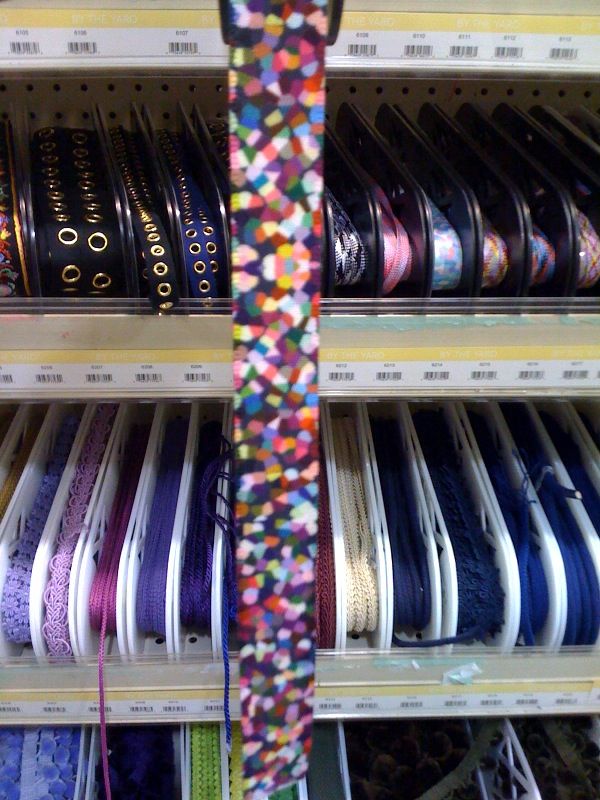 How pretty would this folksy (almost suzani?) trim be on simple white linen curtains from IKEA...
I bought some of this sort of tribal-like trim too. Love the colors:
Do you have any fun trim in your house? Send me a photo!
**PS Some of you asked about my nail polish. Sorry you have to look at my chipped nails in almost every picture! The polish is actually a really inexpensive one - Revlon's Orange Flip. I've had it for a while, but I use it all the time. It's a really wearable but fun orangey red.
If you can't find the Revlon shade, Essie's Clam Bake is another orangey red. Also, I think either Madewell or JCrew sells a great shade in-stores.
xx