My friend
Emily
tipped me off to this beautifully simple
tree skirt from Garnet Hill
. Isn't it pretty? I think it would be easy to recreate with some high-quality wool felt and a little time.
The buttons are my favorite. They remind me of my wedding dress.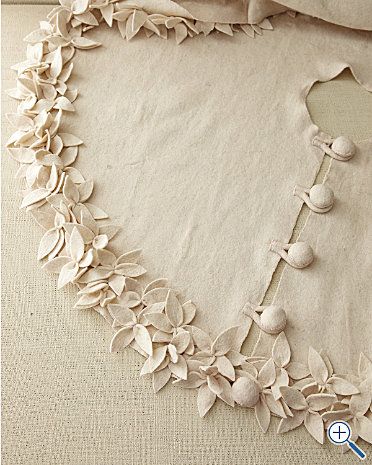 If you love it like I do and don't have the time to DIY, I would buy soon. The skirt was featured in Real Simple so every time Garnet Hill offers it, they sell out incredibly fast.