I've been working on a beautiful, large house in the Boston area for a while now. The project is almost at completion and I am absolutely chomping at the bit to share the after photos with you all! I would happily move into this home in a heartbeat!
Here's a teensy preview. In the older daughter's room, we almost ordered the
Bungalow 5 Jacqui side table
. It retails for $720, which was more than we wanted to spend here.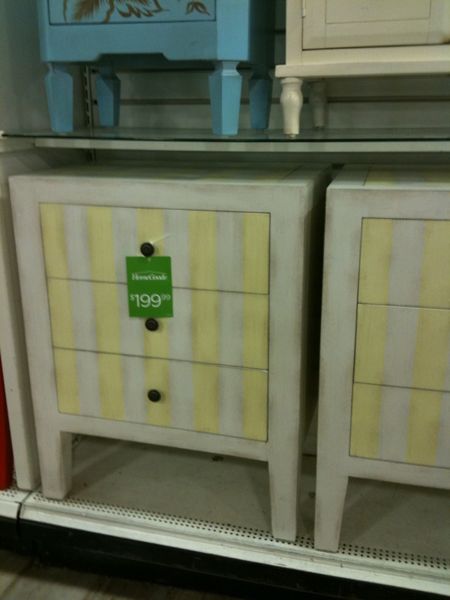 So my client picked up one of these little nightstands at Home Goods, gave it a paint job, and added new pulls, and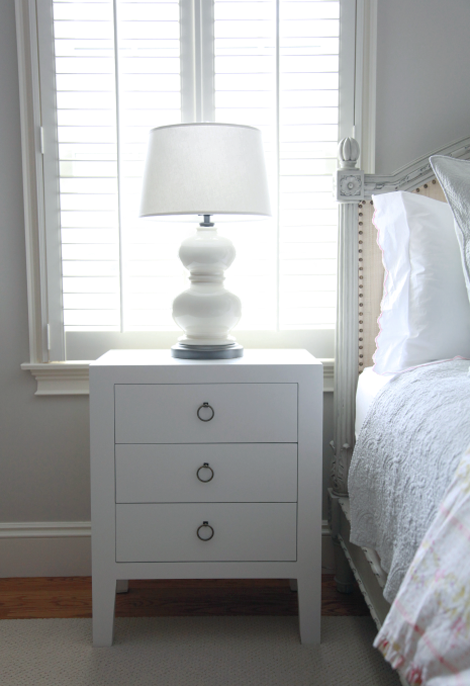 Voila! Adorable! Pretty darn close to the inspiration piece and we were able to save $500 for other purchases in the room, including some custom-made curtains in the most perfect shade of coral pink...