I fell in love with the color combination in the pattern of this woman's silk dress.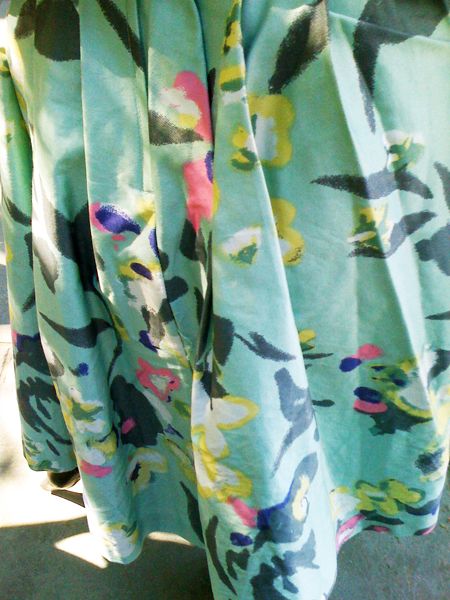 She is the mother of one of the girls in my daughter's kindergarten class. She shows up each morning and afternoon dressed to the nines. Is it embarrassing to admit that I get a little excited to see what she's wearing every day? And is it creepy that I pretend to be emailing on my phone while I'm secretly snapping shots of her dress?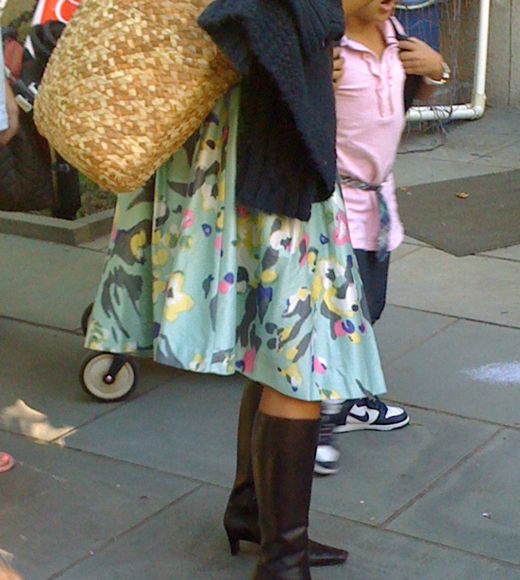 I'm thinking about using the color palette for my bedroom...